Play LARD Vol 4 Track 8

The group LARD consisted of John Sandin and Steve Sweigart heard on four cassette releases of experimental "difficult music" created between 1983 to 1985 on the Manor Multimedia label. It's NOT the Lard founded by Dead Kennedys founder Jello Biafra, but an entirely different LARD.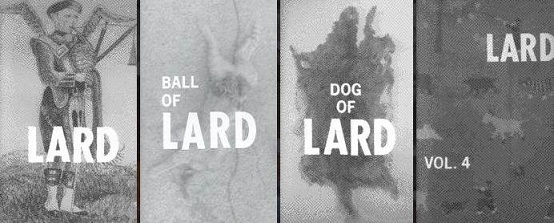 Early History: 1980-1983
LARD (1983)
Ball Of LARD (1984)
Dog Of LARD (1984)
LARD Vol. 4 (1985)
Live performances 1985
Unreleased LARD album 1986
Sessions with Keith Patterson 1987
Live performance 1988
1990s
2000s
2010s
We're still making music.
See
Participants, collaborators, & links.
Thanks for your interest.
CONTACT: LARD@zedrovision.com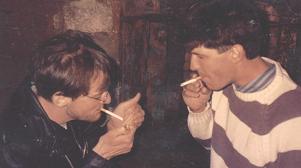 (Photo by Keith Patterson, 1989)